Business Teaching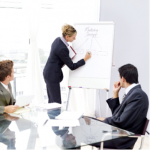 At Common Sense Teaching (CST) our goal is to share with you business basics and handle the basic of business for you.  By designing, developing and teaching the business processes that fit your business, CST  provides you with more time, the time you can use to grow and develop the successful business of which you have always dreamed.
Common Sense Teaching clients can include entrepreneurs and new business owners just starting out on their own who need that extra help to get started on the right track.  They also can be authors, coaches, consultants who need the help in developing the process for their clients or team.
Processes are designed specifically for your business needs using proven methods that can do nothing but allow your business to succeed.  These processes can include all or any of the following.
All On One Page Business Planning
Branding/Marketing Planning
Accounting/Bookkeeping/Software
Social Media Management including Facebook
Email Marketing Platforms
Money Management/Bank Accounts
Hiring Support Staff/Virtual Assistants
Answering of Email/Phone Calls
Time and Schedule Management
Forms/License/Taxes
Affiliates/Partners/Networking
Credit Cards/PayPal/Shopping Carts
E-Commerce
Operational Procedures
Websites/Blogs
Are you the correct legal entity?
Building of teams
Other Processes at your request.

---