---
 Common Sense Teaching Services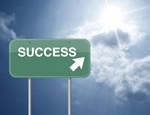 What would it be like to possess the tools that would grow your business to it's greatest potential?
Wouldn't you like to be the "best that you can be," and have the business success of which you have always dreamed?
Impossible, you say…well, just keep reading.

---
Common Sense Teaching teaches leaders to be who they desire to be in business.  Through our basic common sense approach to business, we develop, train, and implement the success strategies that make business more profitable and successful. We provide one-to-one instruction and coaching, group sessions, and hands-on consulting projects for maximum productivity.
---
"Ask, and it shall be given you; seek, and ye shall find; knock, and it shall be opened unto you" Matthew 7:7

Consulting Services

How important would it be for you to have a trusted business adviser on your team?
Do you have someone who will be objective and provide you with working solutions that fit your business?
Can you see the value of having someone who will work with you as you grow your business? 
---
Common Sense Teaching is with you at all phases of your business success. Maybe you or your business are in need of a Common Sense Assessment or Audit.  We can do that. We develop a working and personal relationship with you and your staff, thereby allowing us to understand "where you are coming from" and "where you need to be going."
---
"Coaching is getting knowledgeable support and encouragement and a new way of looking at things." ~Industry Week
Coaching Services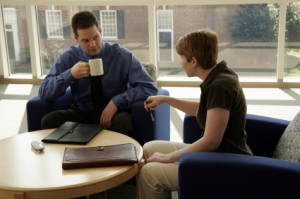 A Chief Advisor meeting with you 1-on-1 when you need a sounding board.
Availability of an impartial mentor giving unbiased advice when asked.
Get knowledgeable support and encouragement.
---
Enlist the service of a Chief Advisor who can serve as your sounding board and provide the ongoing feedback and guidance you need as you work to implement your strategies. Everyone needs a coach because in business we can not do it all ourselves.  Whether we need technical advice,  a brain-storming  partner or a shoulder to cry on, an experienced coach can be your partner in ways other can not.
---
"Teach me to fish and I will eat for a lifetime."   Chinese Proverb

Training Services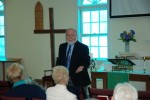 Do you know the adverse effect that improper customer service training (or lack of any training) can have on your business's bottom line?

How do you handle the important basic processes that can make or break your business?
---
At Common Sense Teaching our goal is to share with you business basics and handle the basic of business for you.  By designing, developing and teaching the business processes that fit your business. The processes are designed specifically for your business needs using proven methods that allow your business to succeed.
Common Sense Teaching is important because people continue to have a desire to be in business, but do not have the business basics that we consider common sense, but we do.
---